T
ransportation Week sure went by fast. If you do decide to opt for one yourself, do take the time to include a chat on road safety. Although I didn't take any pictures of that part, I did revise the rules of street crossing with Adrian and the importance of wearing a seat belt / sitting in a car seat in the car. And now, for the "fun part"...
After seeing this activity on
My Montessori Journey
, I just had to "bring it home" in my own way. As such, I prepared my "parking lot" with a black construction paper sheet and looked at the transportation related items I had and chose a few with different beginning letters. Here's what I came up with:
"Airplane"
"Car"
"Train"
"Wheel"
"Boat"
"Screw"
"Helicopter"
I placed all the items in a basket for Adrian to sort appropriately in the right parking space according to their first letter sound. He had no trouble whatsover and loved the idea.
Tire Roll & Measuring in Car Unit
Tire rolling? Why not! For gross motor, tire tossing into a bin is great. For fine motor, tire rolling is! It takes quite a bit of dexterity to manipulate a car wheel into rolling. For this activity, I asked Adrian to roll the car wheel from a marked spot on the floor (masking tape works great). Once it stopped rolling or fell to its side, he had to line up "matchbox/hot wheels" cars from the starting line to the stopped tire and count how many cars were lined up. The number was then recorded on a chalkboard. We did this 10 times to his great delight. I'm not sure which part he liked best actually; he seemed as excited by the rolling as he was by the lining up of the cars. When the 10 times were up, we looked at the chalkboard and discussed a bit about the furthest his wheel went (11 cars' length), the closest it stayed (1 car's length) and so on.
Car Tire Tracks Art
Here's a nice art activity we did on Adrian's birthday that was well liked. In fact, it was so liked I thought we'd repeat it this week. I purposely chose three cars with different types of tires and chose colors displayed on signals. Adrian rolled the cars in the paint and made tracks. As usual, we used washable tempera paint.
Sink or Float?
Water activities are always a big hit in our home. I haven't brought out a "Sink or float" tub in a while and I thought that with the transportation theme, it would kind of fit nicely, especially if I took the time to select objects that would stay within the thematic. This activity kept Adrian's interest for a long time, even after he classified which floated and which sank. Part of it was due to me asking him if he could try to sink the boat for example. I also asked him if if could make the rubber wheel float and so on.
Close Up of the Sink or Float? Objects
Here is what we used for our Sink or Float? Transportation activity:
A plastic bath toy boat
A wooden train
A crepe airplane
A metal screw with washers, nut, wing
A rubber wheel
A plastic and metal "matchbox" car
Train Ticket Hole Punching
Sadly, this was a bit of a toughie. I thought it might be and was hesitant to put it out but Adrian saw me punching holes and seemed so interested that I thought we'd give it a try. Although it did make an indent he he tried to punch holes, it didn't punch through to his disappointment. If you would like to give this activity a try, I printed these train tickets by visiting
The Spaghetti Westerner
.
Going Down the Ramp - Velocity Experiment
I've been wanting to do this activity for a while and originally had planned on doing it during our
Train/Thomas&Friends week
. Unfortunately, I could not find a plank of wood suitable for a makeshift ramp and as such had to let go of the idea. While re-organized the storage room last week-end, I saw this unused bathroom vanity shelf and just knew what to do with it! :) It's not as long as I would have liked but it worked just fine. I elevated it with a Fisher-Price mountain so it'd have a nice angle and provided a "matchbox car". Also provided was a basket of different "fabrics" to test out our car and ramp. How fast and how far does the car go on the wood? How far and fast does it go when bubble wrap covers the ramp? Why is that? What happens if we switch to sandpaper? Well, you get the idea. Adrian sure did and LOVED it. He repeated the activity over and over again.
Stuck in Tape
The tape material was the one we finished with as help was needed to roll it up and put it on the plank. Needless to say, Adrian thought it was hilarious when the car got stuck!
Basket of Materials to Cover up the Ramp
The basket includes:
-Bubble Wrap
-Sandpaper
-Silk nightgown
-Fluffy cotton Towel
-Masking Tape
All materials were wide and long enough to cover our ramp (aka small bathroom vanity shelf).
***
I'm linking up to Montessori Monday today...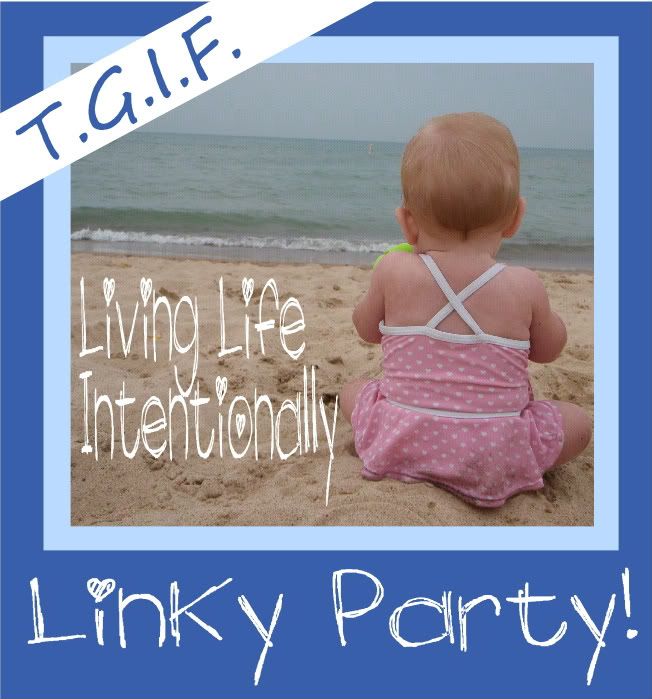 and, Discover and Explore and No Time for Flashcards!